About Me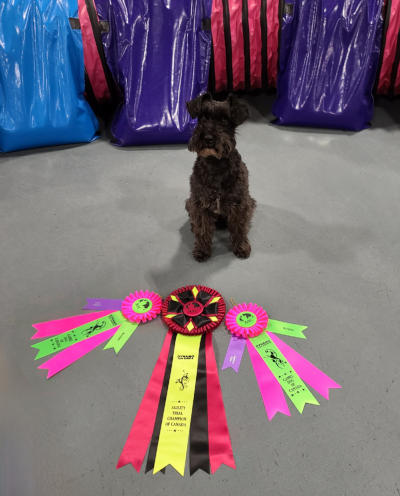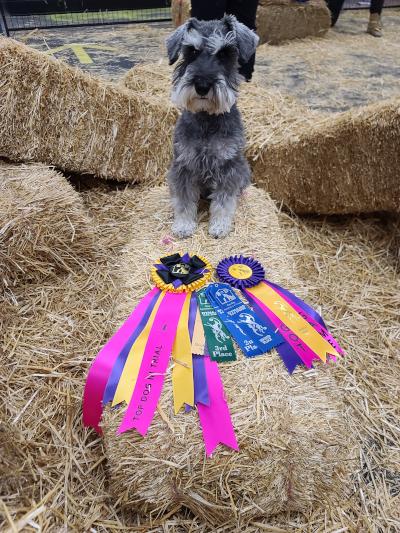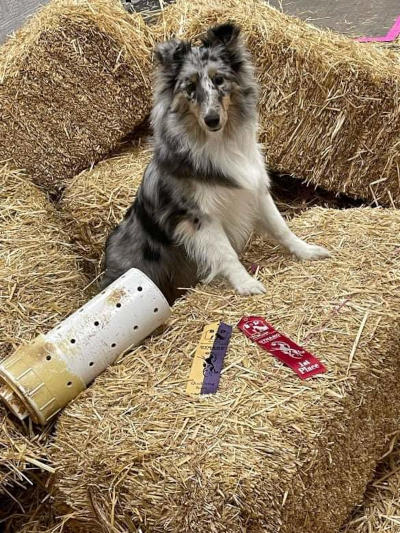 DigitalDogSports consists of Jason Ratke and the pack that he shares with his wife, Alexandra. Alexandra handles Ulva and Busy Bee, and Jason handles Kaiser.
Ulva (ATChC, ExStB, ExJB, CGN, MBD) is the black Schnauzer and is the boss of the pack. Her son Kaiser (MADC, MJDC, MSDC MBD, NDGG) loves to play, although you wouldn't know it from his shyness and awkwardness. Busy Bee (SGDC, NBD) is the latest addition, a Blue Merle Sheltie who loves to play and has endless energy, to the dismay of the Schnauzers.
In addition to playing agility, Jason, Alexandra, and their pack also play in Barn Dog whenever they can.